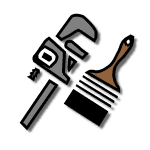 Welcome to Free Web Building Tools. Free Web Building Tools (FWBT) is a service that provides users with FREE tools to help them build an promote their pages on the web. This is updated frequently and there are some NEW things on the way, so you might want to BOOKMARK THIS PAGE.
Webmasters and others interested in building, and developing web pages should really enjoy this site. We try to provide you with the tools you need to build a good web page.
If you plan to add your site to this page go to Sumbit URL and you can submit your site so that you can get more traffic. When you submit your site you must link to us.
Have Fun!!!

Add Your Link

We now have a new section added to our site, it is the "Add Your Link" page. This page allows users to add their link to our site for FREE, of course. Keep checking on this page because we are constantly updating and adding NEW stuff.

Click Here to get Paid a $1.00/hr to surf

Get Paid to Recieve Email for FREE

Please vote for this site, this would be greatly appreciated. Thank You.